Loki Bot 2.0 Android Banker Botnet+Tutorial
We want to offer a bot of our own developments.
A completely new bot engine, the wishes of the customers are part of the functions of are automated, advanced functionality.
Loki Bot 2.0 Android Banker Botnet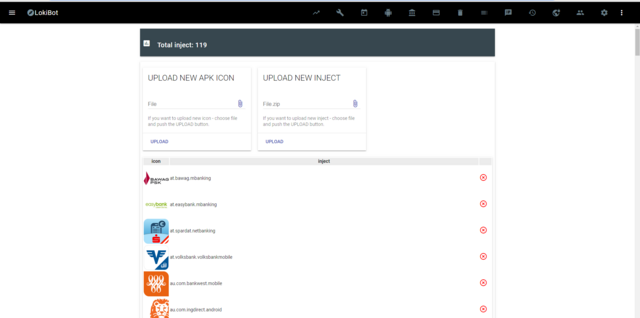 Android Bot Loki
Tutorial
Bot features:
– Card grabber
– Phone contacts spam
– Custom numbers spam
– Call to number
– Incoming call forwarding
– Start user applications
– Automatic invoke fake notifications with custom icons
– Catch, block, delete incoming SMS. Sent new SMS
– Get list of user applications
– Contact grabber
– Screen locker
– Web
application browser – Bank applications searching
– Browser history grabber
– Socks5 module
– Geolocation
Admin panel:
Detalized statistics of countries, app, history, sellers etc …
Ability for send command to one, list , or only new bots.
IMEI search. Sort by installed applications, online, sellers, countries.
Cleanup old logs
Dedicated statistics for sellers.
Jabber notifications.
Admin panel have an ability to upload your own injects.
SMS, logs searching.
History links searching.
Task statistiks.
Additional information:
Bot size: 150kb
Bot is working with Android 4-7
Root permissions is NOT required for common actions.
There are request for getting root permissions
Root permissions required for Image phone password changing
Phone password changing for All Android Nougat (All Android 7)
of Post Send and catch statement SMS works on all All Android versions, the delete works only for 4.4, download and block SMS works All Android 4.4 and newest
Permanent display bank notifications with custom text from admin panel.
Bot have injects for euro countries.
ICQ:653580170
jabber: russianhackerclub@jabber.ru