SpyNote 6.4 Cracked +Tutorial
Spy Note is a free advanced Remote Administration Tool targeted for Android systems. It's server is written in Java, and the client controller is written in Visual Basic .NET. After installation on an Android device, Spy Note will automatically remove it's on-screen icon from the victim's device.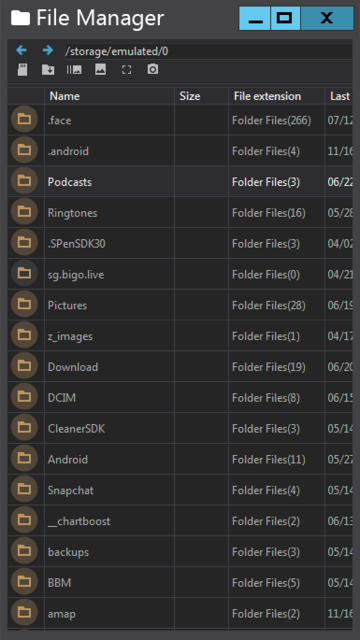 Features:
Bind your server APK with any other Game or App
Install any APK and update server
Explore Files with full access
Copy files from device to computer
Read/Write Messages
Make a call, record a call and browse call logs
Read/Write contacts list
Capture photos and videos via camera
Listen live conversation through mic, record mic sound live
Check browser history
Get GPS Location
Check installed apps
Get phone's information (IMEI, WiFi MAC, PHONE CARRIER)
Fun Panel (Show messages, shake the phone etc)
No dependencies, and fully compatible with any Android Version
No root access required
And more.
Tools:
Record calls
Listen on Microphone live
Installed Applications
Device Information
Address Book
WiFi List
Read SMS messages
Global Positioning System (GPS)
Remote Commands
File Manager
Camera
Fun Panel
Listen to phone surroundings
Clipboard
Send SMS
Remote Keyboard
Browser
Process Manager
Download Manager
Control notifications
Background screen
Call Recording
Accounts
Services
and more
ICQ:653580170
jabber: russianhackerclub@jabber.ru